Thursday, 12 November 2020, a Dinamik 15 National Seminar was held with the theme "Generating Ideas to Create a Masterpiece in Techno Innovation". This seminar presents three qualified speakers who will talk about technological innovation based on their respective perspectives.
The first speaker was Muhammad Singgih, the Co-Founder and Chief Management Officer (CMO) of Codepolitan who is also an alumni of the Computer Science Education Department, UPI. He explained the presentation entitled "High Quality Generation". As conveyed by him, the first thing that must be known by us at this time is the position of our generation, to be able to determine our steps and adapt to the surrounding environment.
At this time, we can be said to be the gadget generation, in which we carry out various kinds of activities using gadget technology.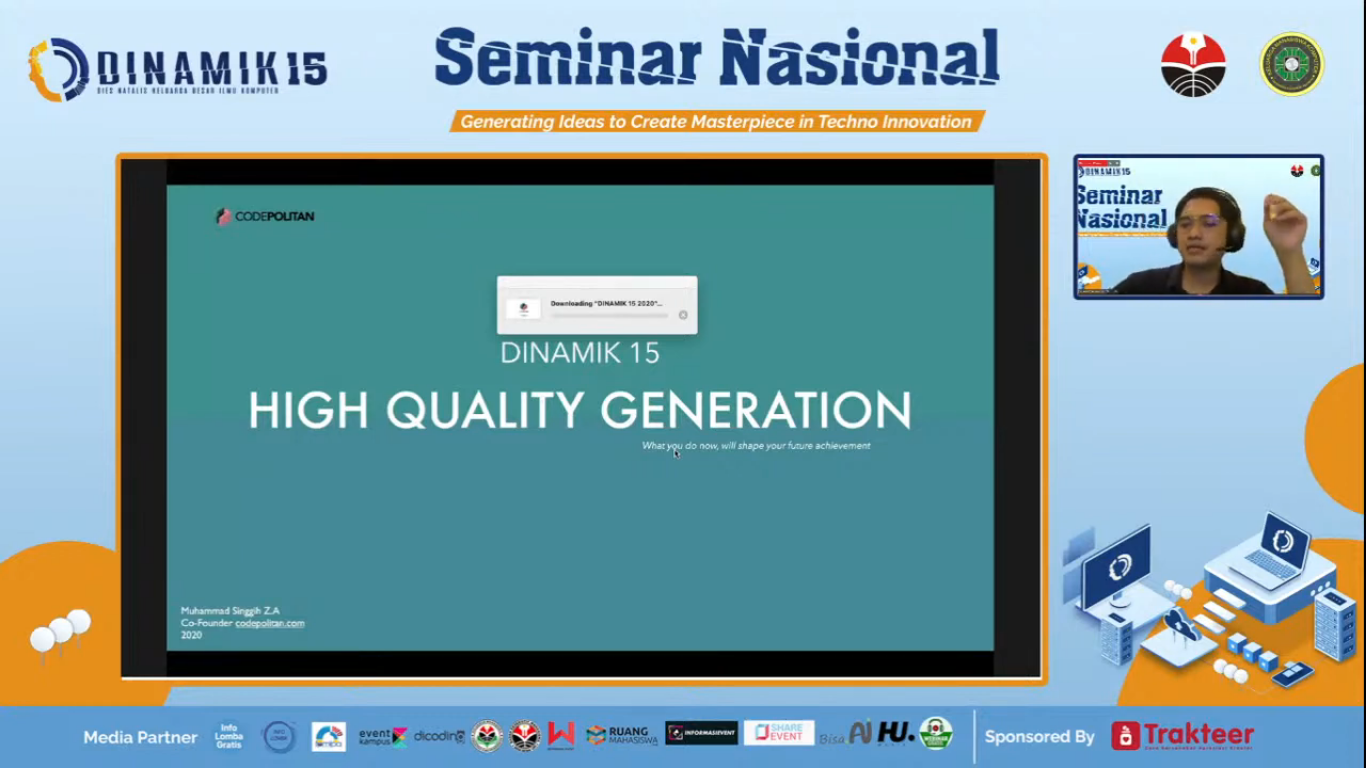 After really knowing what position we are in, then we must understand the concept of "The Science of Well Being". Make ourselves aware of what we expect, have life goals so that we can continue to grow. In having life goals, of course, we often don't even realize that we are trapped in misleading goals or miswanting goals, so we must ensure that after setting goals, we continue to find and criticize what we expect.
From goals too, we should find "why" about what we want to make happen. According to him, a good individual is someone who knows what you want to do, what you want to achieve, and how to do it.
To find out the complete material, you can watch the live streaming recording below.