Keluarga Mahasiswa Komputer (Computer Students Family)
---
Keluarga Mahasiswa Komputer (Kemakom) is a student organization in the Computer Science Education Department (Depilkom). There are 3 types of membership from Kemakom, namely:
Young Member, obtained for all students of the Ministry of Communication and Informatics when they first enter
Ordinary Member, obtained by passing the cadre of the department
Extraordinary Members, obtained for ordinary members who have passed
Kemakom consists of the Student Executive Board (BEM) and the Student Representative Council (DPM). Both have a one-year term of service. The highest sovereignty of the Kemakom itself is in the Student Conference (Mumas) which is held once every year. The implementation of the Mumas was attended by various generations of Kemakom residents. The purpose of the Mumas implementation is to evaluate the performance of BEM and DPM for one period, evaluate the AD/ART of Kemakom, select and determine the membership of DPM as well as the Chair and Deputy Chair of the BEM for the next period, and discuss important matters related to the sustainability of Kemakom.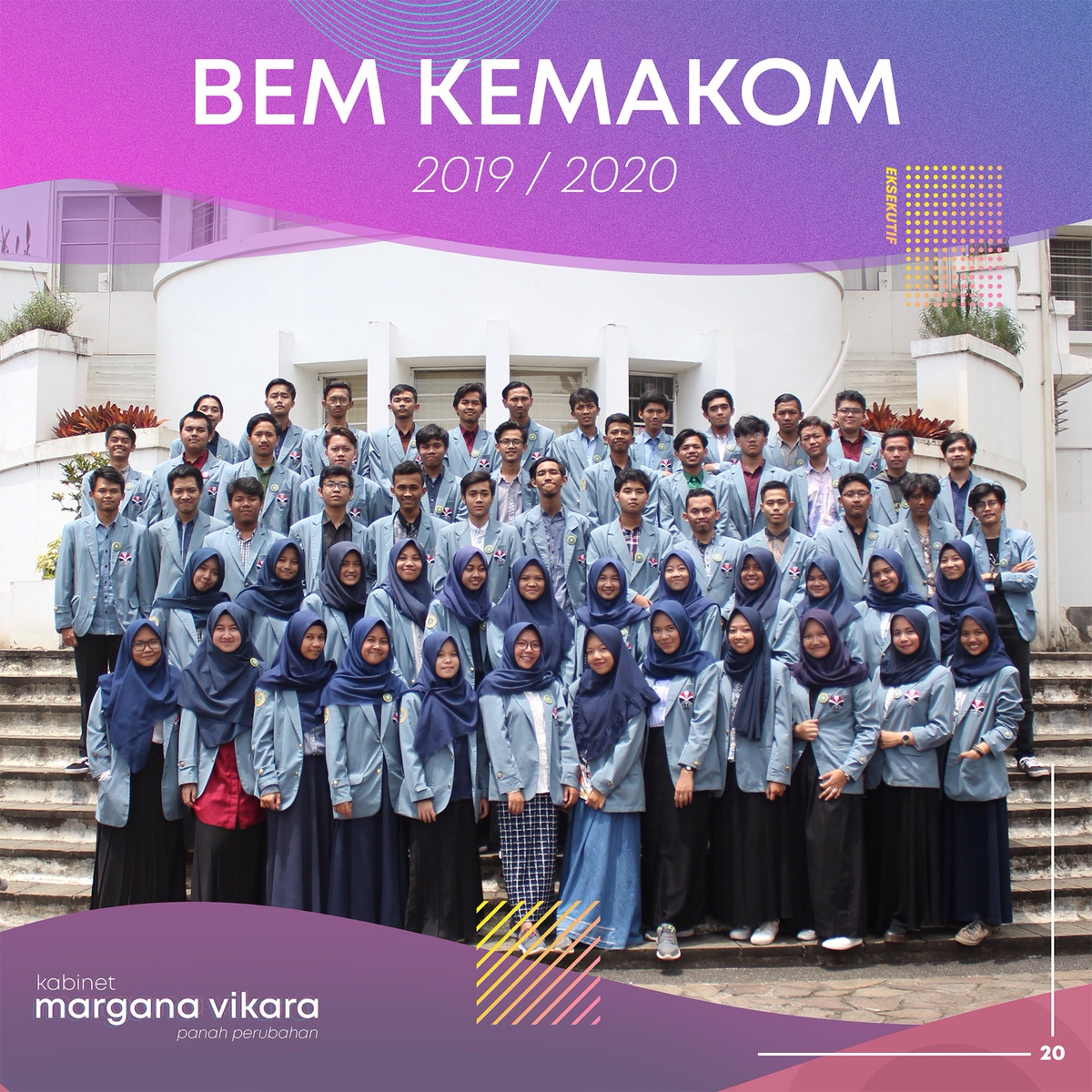 The Student Executive Board (BEM) of Kemakom is led by a chairman and assisted by a vice chairman, both of whom are elected and appointed at the Mumas. In carrying out their duties, the chairman and vice chairman will be assisted by various divisions. These divisions include:
Spiritual Division
Organizational Development Division
Interest and Talent Division
Communication Technology and Information Division
Education and Training

Division

Social and Political Advocacy

Division

Non-Divisional (General Secretary and General Treasurer)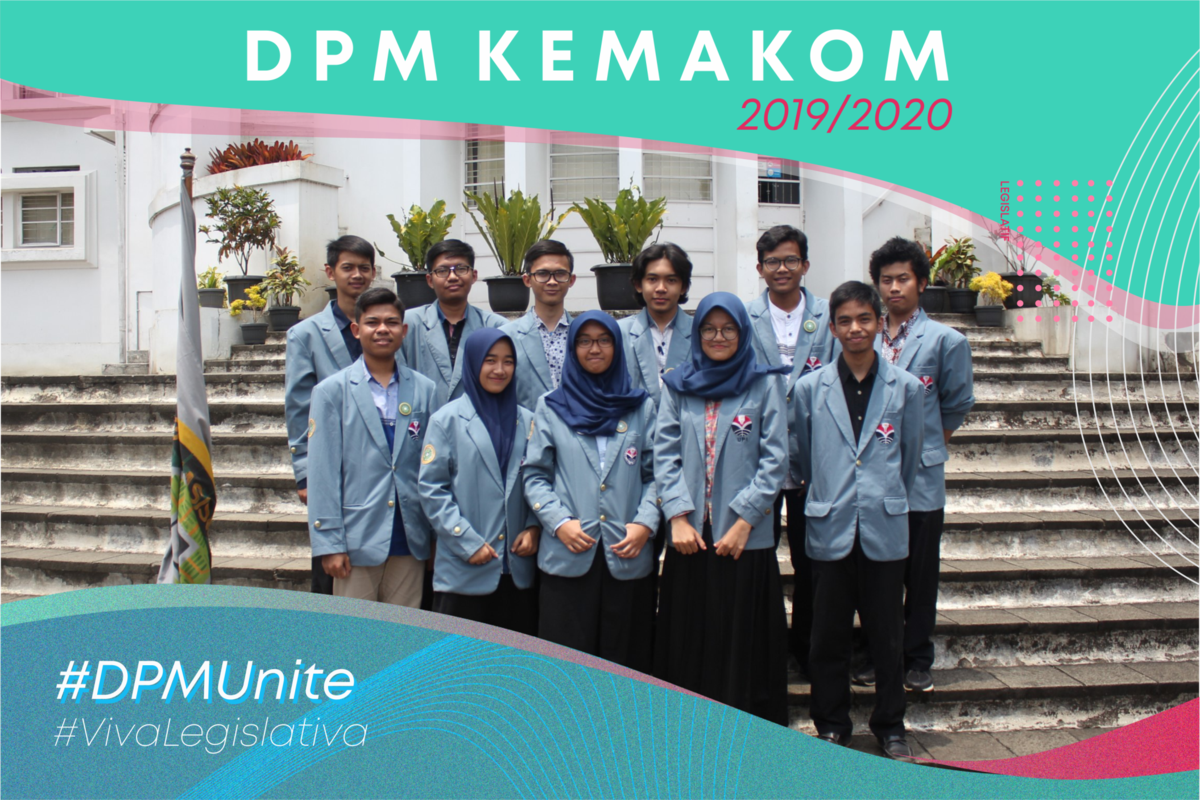 In carrying out its duties, BEM will be supervised by DPM. The Student Representative Council (DPM) consists of several members whose number and membership are selected and determined at the Mumas. In carrying out its duties, the DPM will elect a chairman from the membership of the DPM. In addition to supervising, the DPM is also tasked with accommodating the aspirations of the Kemakom residents, as well as discussing the laws that are owned by the Kemakom.
For the 2019/2020 period, BEM Kemakom is led by Purnama Muntaharridwan (Pilkom 2017) as Chairman and Muhammad Rizal Purnomo Putra Perdana (Ilkom 2017) as Deputy Chair, while DPM Kemakom is led by Anggi Haifa Lestari (Ilkom 2016).
For a more detailed explanation, you can visit the official Kemakom website at kemakom.cs.upi.edu