Quality Assurance Cycle
---
In every opportunity, UPI always carries out a quality assurance process. The process is carried out on an ongoing basis based on Permenristekdikti No. 62/2016 article 3, which regulates Higher Education Quality Assurance System, namely: (1) an internal quality assurance system that is planned, implemented, evaluated, controlled, and developed by tertiary institutions; (2) an external quality assurance system that is planned, evaluated, implemented, controlled, and developed by National Accreditation Board for Higher Education (BAN-PT) and / or Independent Accreditation Institution (LAM) through national accreditation in accordance with their respective authorities.
Figure 1 represents the National Higher Education Standards, as stated in Permenristekdikti No. 44 of 2015, which is the reference for the implementation of the quality assurance process that is routinely carried out by the Formal Science cluster. Figure 6.1 illustrates that the achievement of the vision, mission, goals and strategies of a university is achieved through the implementation of Tridharma of Higher Education activities, namely Education, Research and Community Service. Each element of the Tridharma is supported by 8 (eight) standards, namely: (1) output standards; (2) content standards; (3) process standards; (4) assessment standards; (5) human resources standards; (6) facilities standards; (7) financing standards; and (8) management standards. Measurements carried out by universities to evaluate the achievement of these standards must involve students.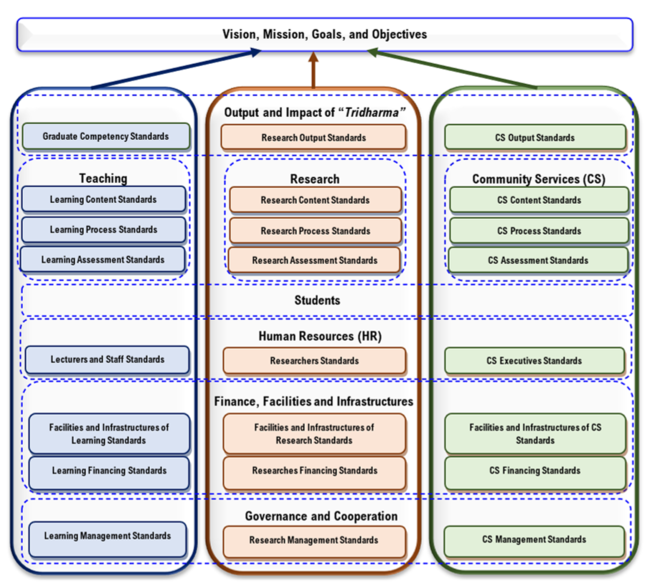 Figure 1 National Standards for Higher Education
The summary of the quality assurance process regularly carried out by Department of Computer Science Education is referred to the guidelines for the Internal Quality Assurance System of Universitas Pendidikan Indonesia as shown in Figure 2.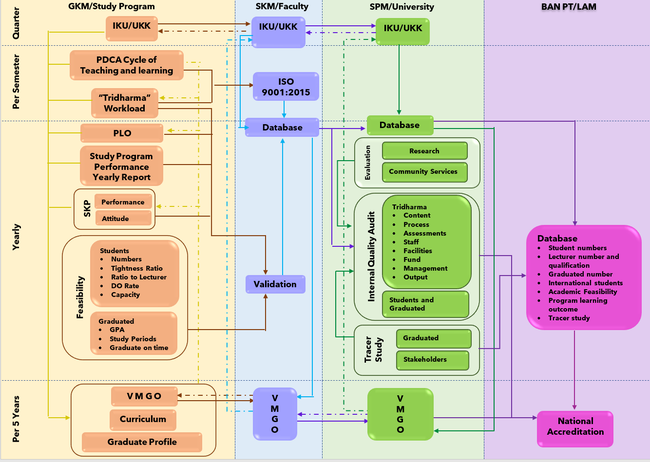 Figure 2. Quality Assurance Cycle