The PKM-KC Depilkom UPI team chaired by Fauziah Dharmawanti with members Anastasya Reskianissa and Firda Faiza Hasna created an application development idea to provide solutions to family problems. This idea is based on the rampant family problems that occur in Indonesia, which have an impact on the family's lack of optimism in maintaining child development.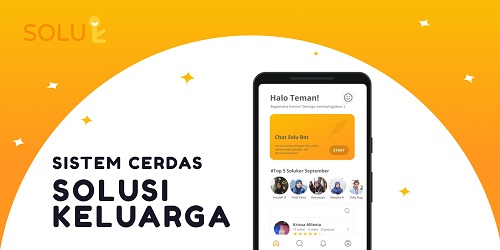 The team believes that problems can be prevented and overcome if parents have more insight into family education . However, to learn and consult about the matter face to face with an expert will require a lot of money and free time. Therefore, through the Student Creativity Program, the team supervised by Dr. Rani Megasari, S. Kom., M.T. This designed the concept of making an mobile based application called SoluK as a solution to help solve family problems quickly and precisely with excellent features searching articles, videos, and podcasts, chatbot consultation, and ask the expert directly.
For more information about the application, watch the video at the following link.