The Abbasy team from the Indonesian Education University, consisting of Chanda Muhammad Apriana (Computer Science Education 2018), Puput Yuniar Maulida (Computer Science, 2018), Ria Nurmala (Accounting) won 2nd place in the Business Case competition organized by the Ahmad Dahlan Institute of Technology and Business.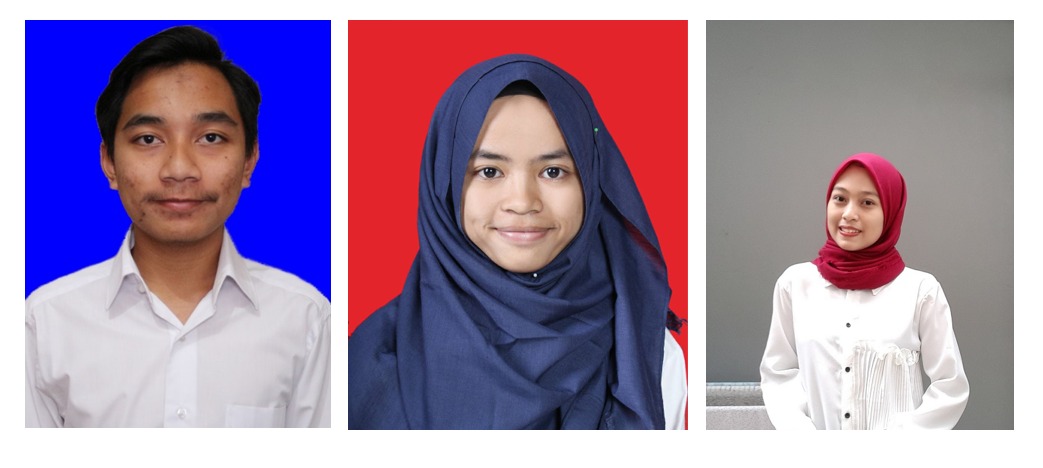 Based on the story told by the team about the journey through this competition, it begins with the formation of a team. The presence of the Abbasy Team was based on the friendship between them that existed even though they were in different study programs so that they had the idea to collaborate in competitions. The first competition to be followed was the Hology Business IT Case which was held by Brawijaya University but the Abbasy Team only reached the Top 5 position. From there, the three 5th semester students continued to be persistent to try another competition that they found was the Business Case competition at ITB AD.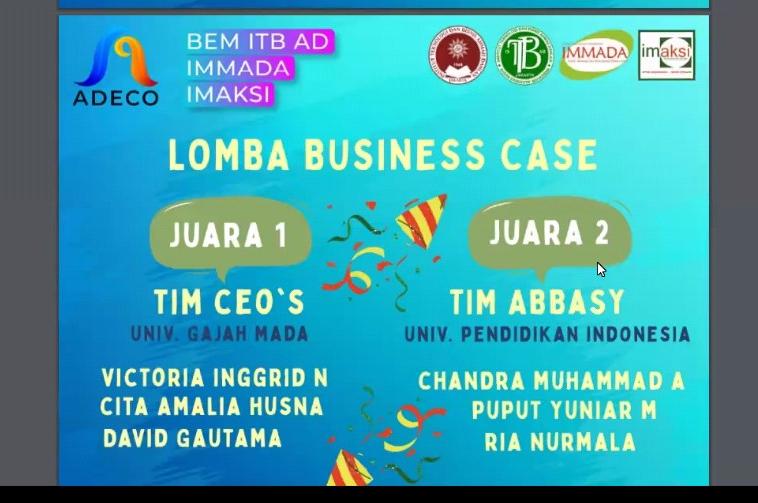 With a background in IT and business study programs, the three of them are confident that they can solve business problems with IT. The process of preparation for preparation continues, such as practicing questions from foreign archives, one of which is from the AUBCC (Australian Undergraduate Business Case Competition) and providing guidance with supervisors. "Without continuous training and mentors who are very guiding, maybe we will not win," concluded Puput.
The winner certificate belonging to the Abbasy Team can be seen via the following link.