Universitas Pendidikan Indonesia has held its 67th Anniversary event. This event is carried out offline and online. Offline was held at the Ahmad Sanusi UPI Building, which was attended by university leaders on a limited basis and online, which was carried out using online conference media, and broadcast by streaming on the TVUPI Youtube channel. The event started with opening prayer and singing the anthem Indonesia Raya followed by the UPI Hymn.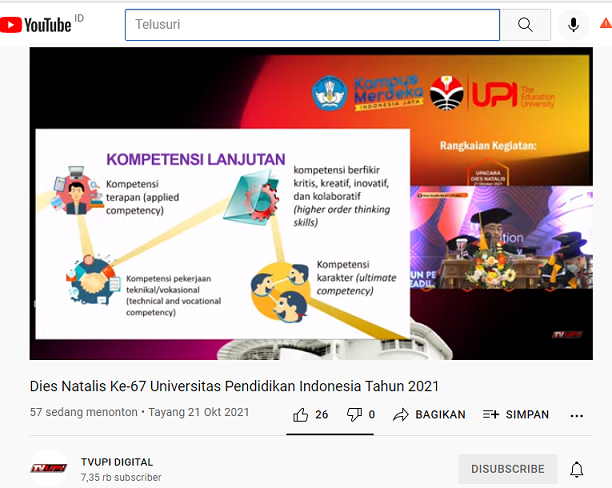 Figure 1. The Speech of Rector of Universitas Pendidikan Indonesia
In this event, Prof. Dr. H. M. Solehuddin, M.Pd., M.A. as the Rector of the Universitas Pendidikan Indonesia gave a speech related to the Tasks of Educators in which educators should facilitate students to discover their talents so that educators are more focused on being supervisors and mentors who improve the ability to think ahead. The event continued with the video showing congratulatory messages from several university rectors in Indonesia and Malaysia. Indonesian Minister of Education Nadiem Makariem also gave a speech through a video showing that during the pandemic it has proven that the role of teachers cannot be replaced by any technology.
Figure 2. Eddy Prasetyo Nugroho, M.T. Achieve The Innovation Award
Winners of various competitions were also announced in this event, including the Dean of the Faculty of Mathematics and Natural Sciences Education (FPMIPA) who received an award as the Unit with the best performance and the best number of researches and Eddy Prasetyo Nugroho M.T., the lecturer of the Computer Science Study Program, won the Innovation Award competition in the Education Category. Hopefully the Universitas Pendidikan Indonesia can establish quality and equitable education for Advanced Indonesia.

Writer: Rosa A. S.