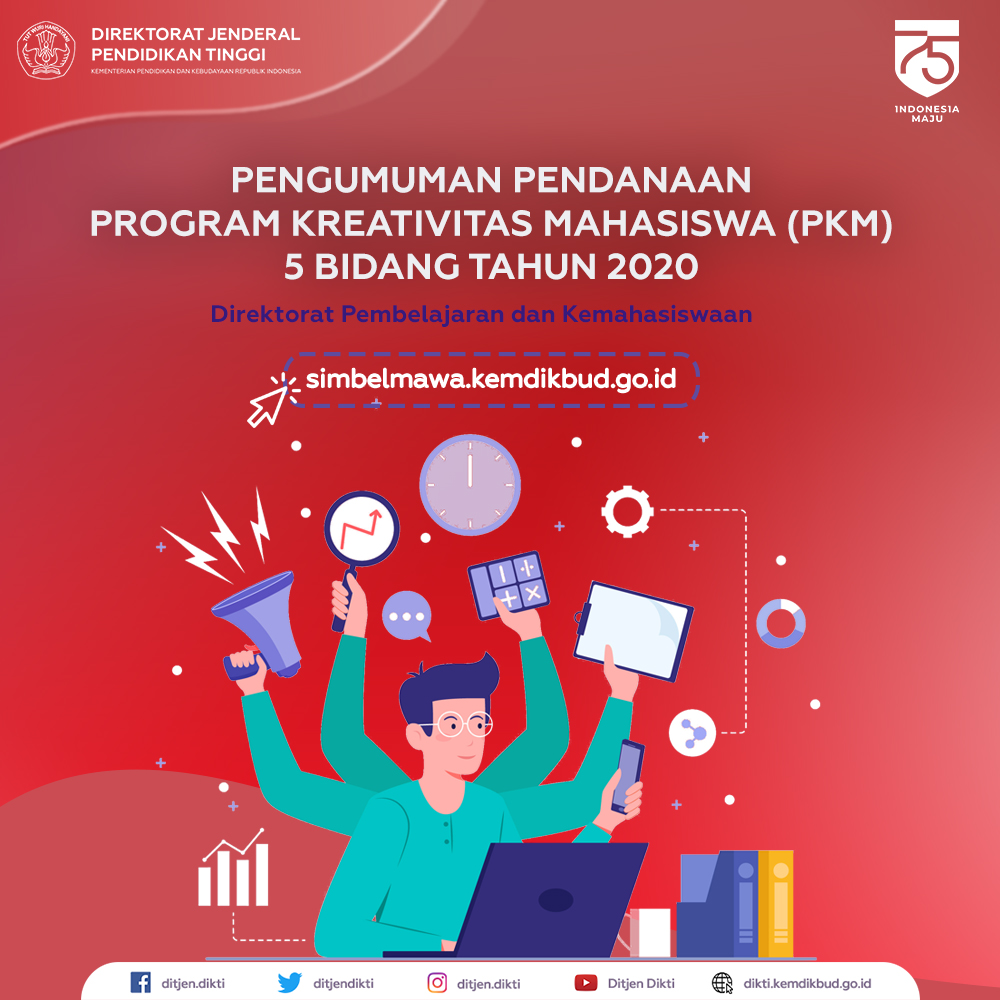 August 5, 2020, the Ministry of Education and Culture has released a list of teams whose proposals will be funded. This funding was carried out to help the team run their research smoothly. The research proposal was submitted in advance to participate in the 2020 Student Creativity Program (PKM) 5 Fields. There were 2 teams from Depilkom whose proposals were successfully funded, the teams are as follows:
Ariswara Team with their research title "Music Copyright Protection: Application Based on Cryptography RSA and BC3 Integrated with Android as an Effort to Improve Song Copyright Security" received funding of 5,000,000 Rupiah in the field of PKMKC with Dr. Muhammad Nursalman, M.T. as the advisor.
Fauziah Dharmawanti team with their research title Smart System for Family Consultation Services received funding of Rp. 4,500,000.00 in the PKMKC field with Dr. Rani Megasari, M.T. as the advisor.
Hopefully the two representative teams from Depilkom are able to carry out the research in their respective fields. We certainly hope that both teams can qualify for this year's PIMNAS and make the Department of Computer Science Education and the UPI proud.
The rest of the qualified proposal can also be seen here.
Announcement of Qualified Proposal for Funding on PKM 5th 2020