The Visual Programming course is holding a guest lecture on Saturday, April First, 2023. This event was attended by students of the Computer Science Study Program Visual Programming class of 2021.
This activity is part of a series of activities that aim to broaden students' insights about the latest technological developments, especially in the field of Mobile Programming. In this public lecture, the participants are invited to understand the importance of technological developments in the Mobile Development field.
This public lecture was led by Dr. Yudi Wibisono, M.T. as a Lecturer for the Visual Programming course and invited Nur Hadi Kusumo, S.Kom., an Alumni of the Computer Science Study Program in 2011 that works as a Mobile Apps Lead at trakteer.id.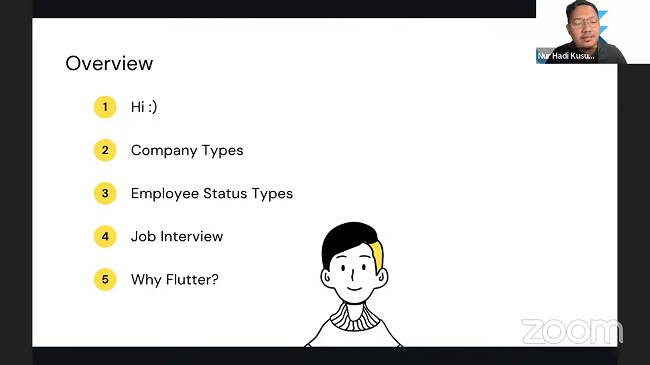 Figure 1. Topics discussed in the Mobile Programming Public Lecture
In his presentation, Hadi explained the importance of a mobile developer nowadays and how many career opportunities can be taken from this field. Hadi himself has been traveling in the field of Mobile Development for 6 years since he graduated from the Computer Science Study Program in 2016. The learning path that Hadi chose was Mobile Development using Flutter.
In addition, Hadi gave an overview and tips about the world of work to the participants. Starting with explaining the types of companies, where in Indonesia itself there the majority of 2 types of companies, namely Product Based, for example, Traveloka, Tokopedia, and Video.com, and Project Based companies, for example, Mitrais, Icehouse, and Accenture. These two types of companies have significant differences in the Product Life Cycle section. From a developer's point of view, product-based companies are more focused because they are more specific to the market/end-user needs of a product, while project-based companies require developers to be able to complete several projects in close time, and usually use the waterfall method in their product life cycle.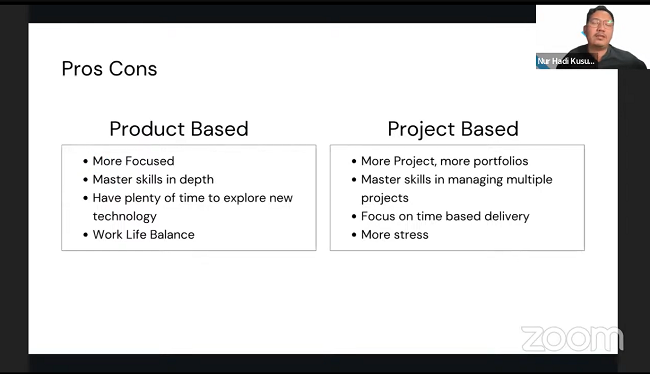 Figure 2. Differences between Product Based and Project Based companies
Furthermore, Hadi explained about two types of employee status, namely permanent employees and contract employees. Employment status is important when you want to work in a company because as a permanent employee, you will get other facilities and benefits that contract employees don't get. Contract employees are usually employed for a specified period according to an agreed contract or are employed on a specific project. They have no guarantee of being permanently employed after their contract expires.
According to Hadi, companies with project-based types will usually open vacancies for contract workers because many projects must be completed that require a lot of resources. Meanwhile, product-based companies offer permanent job vacancies more often. In terms of difficulty in entering a company, a company with a Product Based type is more difficult to enter.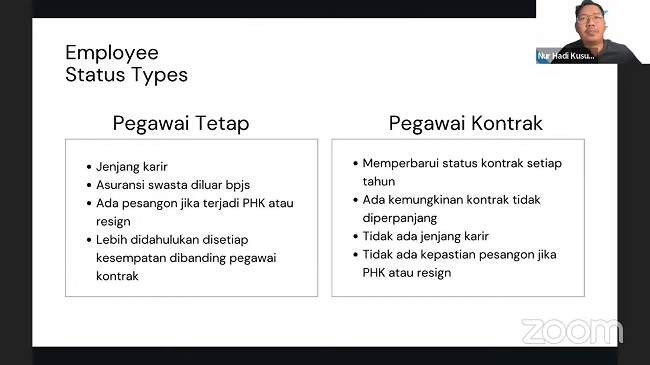 Figure 3. Differences between Permanent Employees and Contract Employees
Hadi then gave an overview & tips to the participants in facing the interview. The tips given include improving the LinkedIn profile, asking critical questions at the first HR interview, preparing well for the first technical interview stage, and practicing coding tests using the HackerRank platform regularly.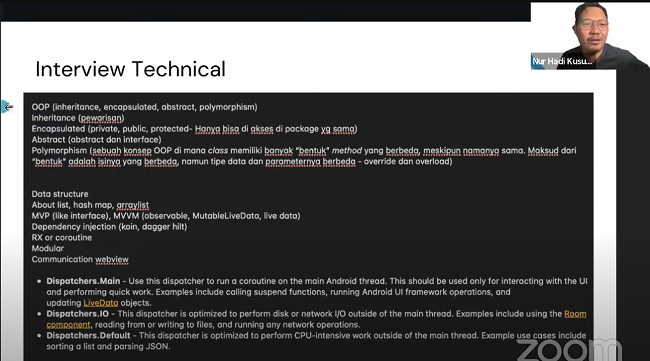 Figure 4. Interview material notes compiled by Nur Hadi Kusumo, S.Kom.
This activity also provides an opportunity for participants to ask questions directly to the presenters regarding the topics discussed. There were several interesting questions posed by participants, including whether companies prefer someone with high coding skills but low communication than someone with balanced coding and communication skills but not special. According to Hadi, product-based companies are usually more concerned with high capabilities and don't pay too much attention to soft skills such as communication, while project-based companies are usually more concerned with a balance between skills and soft skills, because there is a demand to meet clients in the process of working on a project being built.
Then there is the question of the salaries earned by fresh graduate mobile developers in the industrial world. Hadi talked a story about himself when he applied to become a junior mobile developer when he was still in college, so he only had a high school/vocational school diploma. Hadi earned an income equivalent to the UMR at that time. This shows that the income of a mobile developer in Indonesia is quite high.
Hadi also gave tips to public lecture participants to study seriously. Many IT companies prioritize one's programming ability rather than GPA. However, there may be companies that provide GPA requirements in registering for job vacancies. So, the advice from Hadi, the GPA must still be pursued even though it is not the number one goal because having qualified skills will be a valuable asset to face the world of work.
This public lecture is expected to provide new insights for students in preparing themselves to face the world of work in the field of mobile development. It is hoped that activities like this can continue to be carried out in the future to enrich students' academic experiences.
Writers: M.Cahya