On Tuesday, September 28, 2021, at 09.00, the Department of Computer Science Education, Universitas Pendidikan Indonesia, welcome a visit from colleagues from the Universitas Negeri Malang (UM). The visiting team from UM are
1. Dr. Eng. Anik Nur Handayani, S.T., M.T. (Secretary of the Department of Electrical Engineering)
2. Harits Ar Rosyid, S.T., M.T., Ph.D. (Head of Laboratory of Electrical Engineering Department)
3. Ilham Ari Elbaith Zaeni, S.T., M.T., Ph.D. (Coordinator of Informatics Engineering Bachelor Study Program)
4. Achmad Safi'i, S.Pd. (Laboratory assistant in Electrical Engineering Department)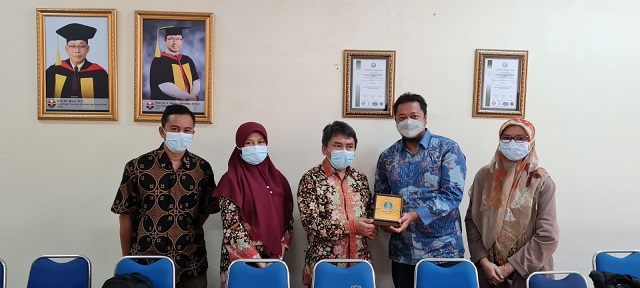 Figure 1. Photograph of UM Visiting
Interesting discussions were held regarding the curriculum, expertise groups and also related to the Freedom Learning Freedom Campus (MBKM) which has been carried out on both sides. Both parties also arranged cooperation related to the cooperation of thesis supervisor exchange as partners and the development of their respective journals.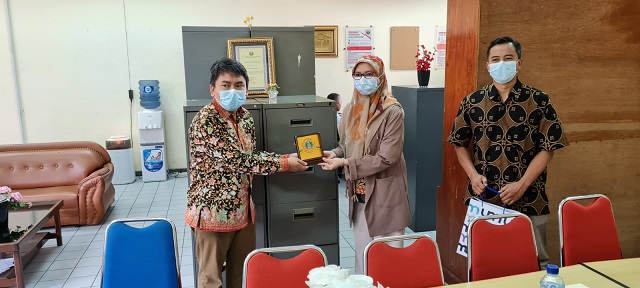 Figure 2. Souvenir Exchange
The visit ended with the submission of profile books and exchange of souvenirs. Hopefully with the cooperation on both sides, it can provide the widest possible benefits for the academic community of both parties.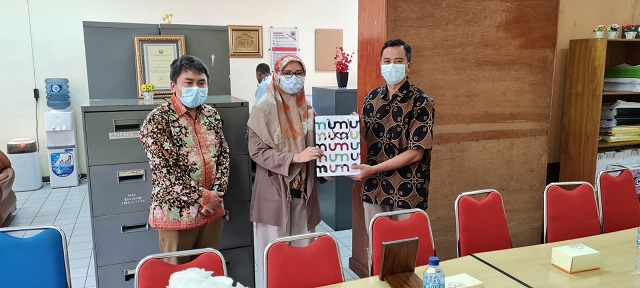 Figure 3. Profile Book Exchange
Writer: Rosa A. S.