Nissa Nur Azizah, as a student from the Computer Science Education Department, has won a silver medal at the World Science Environment and Engineering Competition (WSEEC) with other students of Universitas Pendidikan Indonesia team members, named Muhammad Alif Hidayat (Bussiness Education), Yadi Mulyana (Management), Salma Rahmadianti (Chemistry), and Septyara Khotimaharani (PGPAUD).
WSEEC is an International-level standard Invention competition held by Indonesian Young Scientist Associations (IYSA) with Sekolah Ilmu Lingkungan Universitas Indonesia. This competition is a learning platform to foster the young generation in expressing their ideas and innovations, especially in the science and technology field.
This competition was held online through Zoom Meetings and offline ln Depok, West Java, on June 17-20, 2021. As many as 288 teams from 21 countries participated in this event.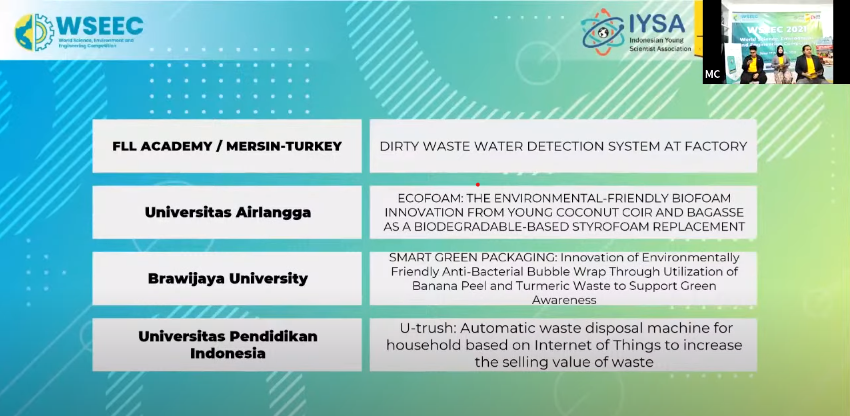 Picture 1. Silver Medal Winner Announcement in Environment University Category
Nissa and the team chose the Environment competition with work named "U-trush: Automatic Waste Disposal Machine for Household Based on Internet of Things to Increase the Selling Value of Waste".
"Environment topic will be easier for us to analyze the problem. The solution we offer is very unique that collaborates IoT, economics, and the environment. We make a kind of IoT integration between application and machine, the final result of our work is a waste prototype design," Nissa said about the reasons why she chose that title work.
Congratulations to Nissa and the team who have represented Universitas Pendidikan Indonesia in the international competition and won the silver medal. Hopefully, it can be motivation, especially for Computer Science Education Department's students to reach an achievement.
Writer: Zahra Hanifa