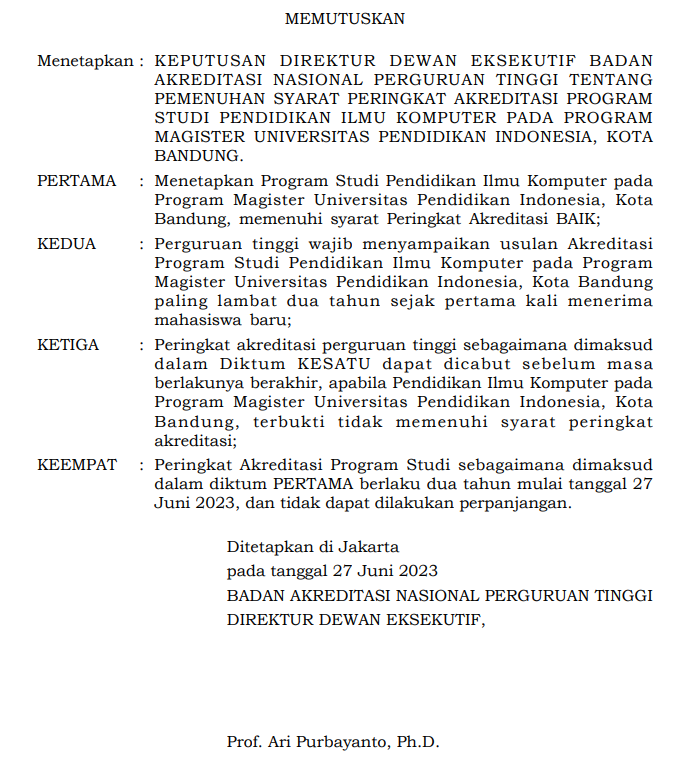 Figure 1. The Accreditation Decision Letter from BAN-PT
The Master's Program in Computer Science Education at Universitas Pendidikan Indonesia (UPI) has achieved a "Good" accreditation from the National Accreditation Board for Higher Education (BAN-PT). The decision was announced through a letter issued by the Director of the BAN-PT Executive Council, Prof. Ari Purbayanto, Ph.D., on June 27, 2023.
This success marks an extraordinary achievement for the new study program that was established in 2021. The accreditation process conducted by BAN-PT was challenging, as it involved rigorous evaluations of various aspects such as curriculum, faculty, facilities, and program management. BAN-PT provided an objective assessment of the quality of education delivered.
The success of the Master's Program in Computer Science Education in achieving a "Good" accreditation is expected to instill confidence in students' perspective that this program maintains high standards in its educational practices. Furthermore, it is hoped that this achievement will enhance the reputation of UPI's Computer Science Education Department in the field of Computer Science Education in Indonesia and provide even better job opportunities for its graduates in the future.
With this outstanding achievement, the Master's Program in Computer Science Education at UPI is committed to continually improving the quality of education and research, as well as making significant contributions to the development of computer science in Indonesia.
Click the button below to view and download the accreditation decision letter.
Writers: M.Cahya