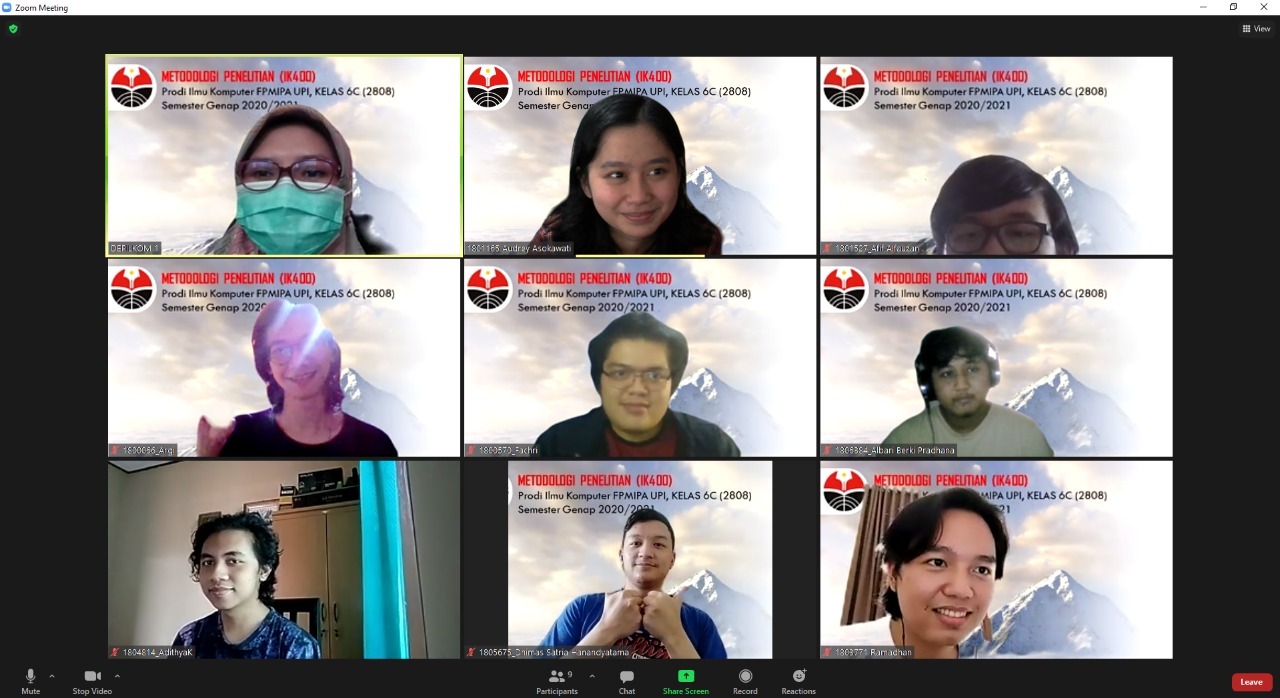 On February 1, 2021, Universitas Pendidikan Indonesia (UPI) started the lecture again after 3 weeks long holidays. The lecture was started due to Indonesia Ministry of Education and Culture's instruction about permission for university or campus starting learning activities on January 2021. Lectures can be proceed either faces to face or remotely. Therefore, Computer Science Department choose to continue study remotely due to high COVID-19 cases in Bandung, West Java.
First week of lecture in Computer Science Department was tinged with student's warm smile. Lecture was enforced via Online Conference Call such as Zoom Meetings, Google Meet, SPOT UPI, and other learning facilities. The process of lecture is similar with last semester remote lecture. However, there's some adjusting to do as a result of the last semester's evaluation. This adjustment was done in order to achieve better learning and lecture activities.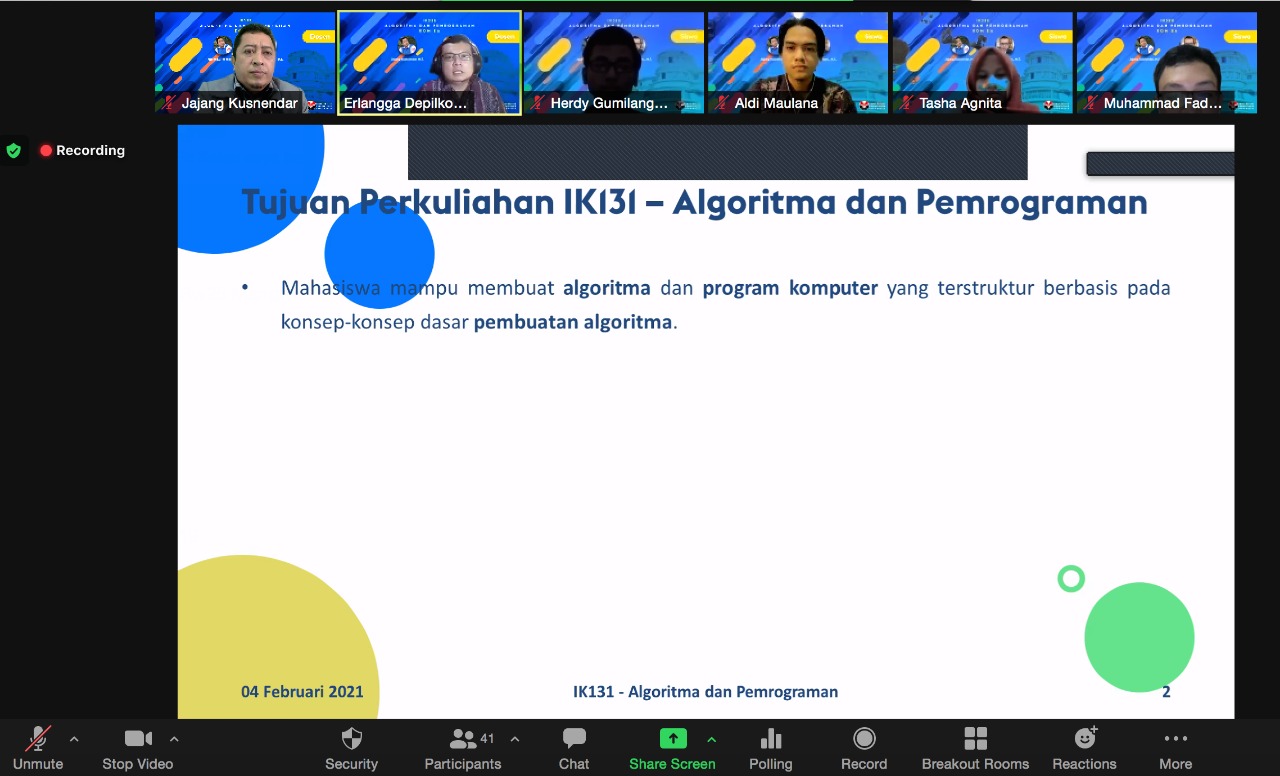 From the student's side, they still got internet package subsidy from Indonesia Ministry of Education and Culture to support remote lecture. Students also excited and show great enthusiasm to study, means that the students still have spirit of seeking knowledge even in the middle of pandemic. Hopefully, this can be a good start for lectures in the new semester.