In order to improve teacher pedagogical competence, the Indonesian University of Education (UPI) in collaboration with the University of the Assumption (UA) Philippines held an International Webinar on Wednesday, February 3, 2021. The webinar with the theme "Dynamic Game-based Teaching Simulator to Enhance Teacher Pedagogic Competency" was opened by the Vice Dean of Academic Affairs, FPMIPA UPI, Dr. Lala Septem Riza, M.T.
This event started in the morning at 08.00 AM virtually through the media zoom conference which presented reliable speakers from both universities.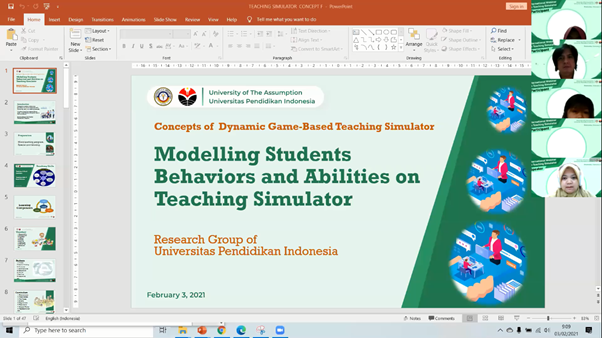 This international webinar discussed teaching skills which are one of the pedagogical competencies that teachers must understand in order to develop learning activities. The complex Teaching and Learning Activities (KBM) make teachers need tools to train their pedagogical abilities. The tool that existed is the Teaching Simulator.
Teaching Simulator is a game application that makes teachers feel like they are in a virtual classroom. The teachers can interact with students, make decisions, and receive feedback on their actions. These are designed in such a way as to resemble actual classroom conditions, so that teachers can be prepared better to teach real classrooms.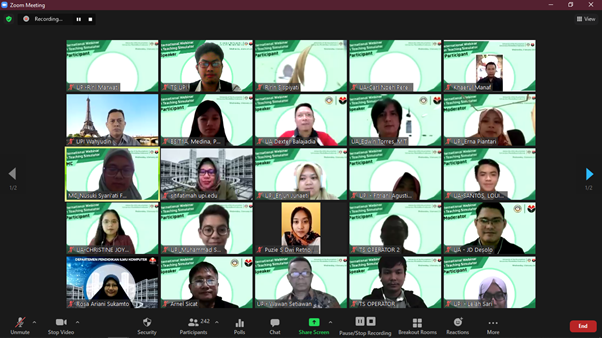 In addition, the speakers exchanged information about academic conditions that occurred during the pandemic, both in Indonesia and in the Philippines. In this activity, they were also discussed about research that could be initiated to help learning in these two countries.
At the end of the material session, a teaching simulation game demo was held in Indonesia and in the Philippines.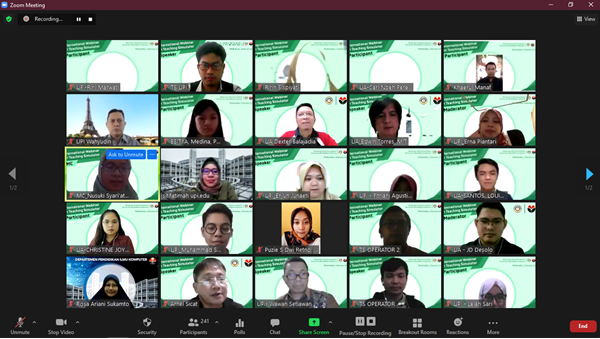 The webinar was attended by approximately 300 participants, consisting of lecturers from various universities in Indonesia, teachers, students, and lecturers from the University of the Assumption (UA) Philippines.
Hopefully, with the holding of this collaboration program, there will be joint research to assist learning activities, as well as improve the pedagogical competence of teachers in Indonesia.