DINAMIK (Dies Natalis of the Big Family of Computer Science) has entered several series of events. After holding the opening ceremony on October 31, 2021, this time a Webinar Series was held at the 16th DINAMIK events. The webinar series is about Mental Health, Prepare Future, and Public Speaking.
The Mental Health Webinar was the opener of the 16th DINAMIK Webinar Series which was held on December 11, 2021 through the Zoom platform and broadcast live on the BEM Kemakom YouTube channel.
Figure 1. Presentation Session by Putu Denika Evilia Rosa, S.Psi
Carrying the theme "Mental Health: How to Manage Overthinking And Deal With Academic Stress" and inviting Putu Denika Evilia Rosa, S.Psi (Mentor from One Percent) as a speaker, the participants of the webinar were invited and given tips on how to manage and deal with overthinking and academic stress that experienced by students.
The main factor for a student experiencing stress and overthinking is the tendency of a person to compare other people's achievements with one's own. According to the speaker, there are two things that can be done in an effort to manage stress, namely controlling emotional responses and overcoming sources of stress, by overcoming problems and finding appropriate solutions to these problems.
"When we experience stress, there are two things that we experience, there is a problem and our response to the problem. There are two ways to solve stress, emotionally and in terms of the problem. If emotionally, we do what we like to minimize the impact of stress. Meanwhile, in terms of problems, we overcome the problem that causes the stress." Putu Denika said.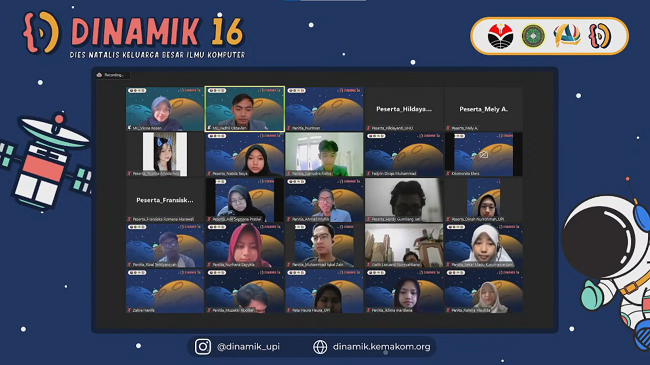 Figure 2. Participants in the 16th DINAMIK Mental Health Webinar
Through this webinar, where the majority of webinar participants are students of the Computer Science Education Department, it is hoped that they will be able to manage and overcome the phenomenon of stress and overthinking in academic matters, so as to maximize their abilities and potential to continue to excel both in academic and non-academic matters.
To see a rerun of this Mental Health Webinar, please visit the BEM Kemakom YouTube channel or click the link below
Writers: Muhammad Cahya