On April 25, 2021, the Student Executive Council of the Computer Student Family of the Faculty of Mathematics and Natural Sciences Education Universitas Pendidikan Indonesia (BEM Kemakom FPMIPA UPI) organized Health Education Webinars themed "Everywhere We Go, We Stay Healthy" and conducted through the Zoom Meeting video conference and also live on the YouTube BEM Kemakom. This event was carried out to provide information about the world of health and increase public awareness about the importance of maintaining health, by inviting two great speakers, namely Dr. Lucky Angkawidjaja, M.Pd. as a lecturer at the Faculty of Sports and Health Education UPI and Sri Sudartini, MPS as the Head of the Public Health Division of the West Java Provincial Health Office.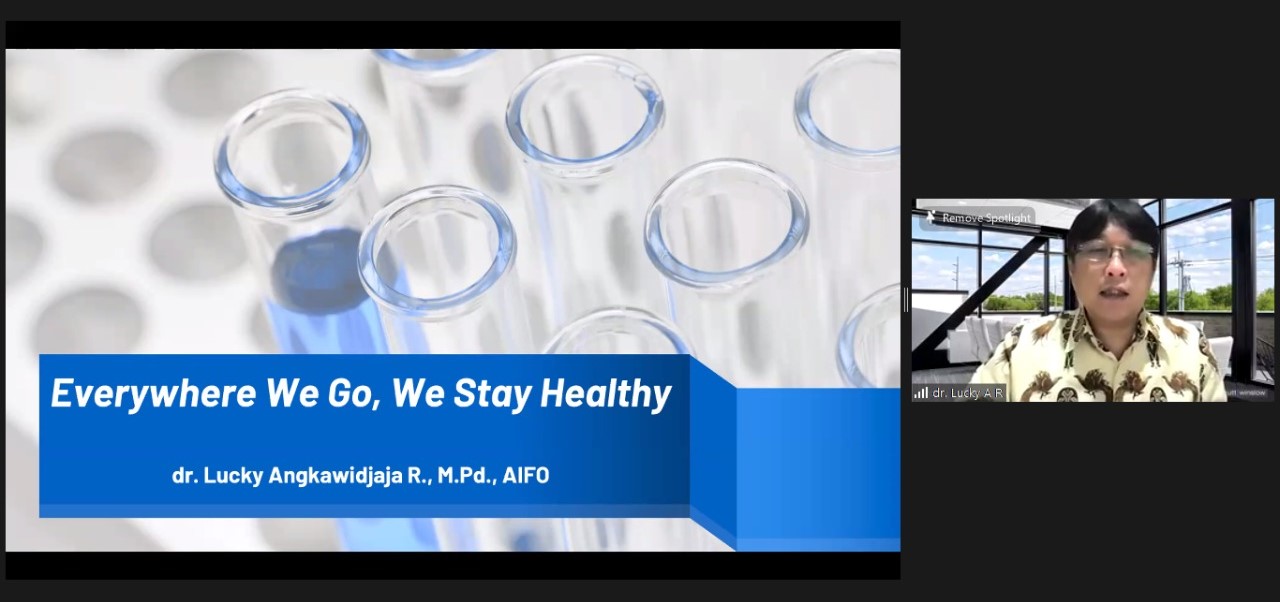 This event was started with an opening and followed by speeches from the Chief Executive of the event, President of BEM Kemakom, and Head of Computer Science Study Program. Furthermore, the first presentation session by Dr. Lucky Angkawidjaja, M.Pd., talked about the importance of maintaining body immunity during the Covid-19 pandemic. The second presentation session is by Sri Sudartini, MPS raised the topic of the development and distribution of Covid-19 data in Indonesia. The next session is the questions and answers session which was very interactive between the speakers and the participants, there is also a door prize for participants who ask questions. Entering the last session, this Health Education Event was closed with a documentation session and prayer.
This event was lively and got great enthusiasm from the participants. Hopefully this Health Education Webinar can open minds to people about the importance of living, a healthy lifestyle and staying healthy, especially during the current Covid-19 pandemic.