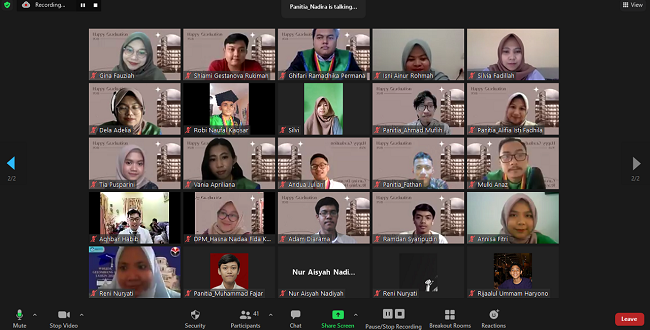 Picture 1. Photo Session
Wednesday, October 13, 2021, BEM Kemakom held an event for graduates of the Computer Science Education Department as a form of appreciation and congratulations. This event carried the theme "Craving Dreams Reaching Hope" and was attended by more than 30 graduates and their parents.
This event started after the graduates took part in the graduation ceremony from Universitas Pendidikan Indonesia. The event began with the opening and reading of the Holy Quran. After that, the head of the Computer Science Education Study Program gives his remarks and congratulates the graduates, followed by remarks from representatives of parents of the graduates. Then, the graduates read the profession pledge led by the head of the Computer Science Education Study Program.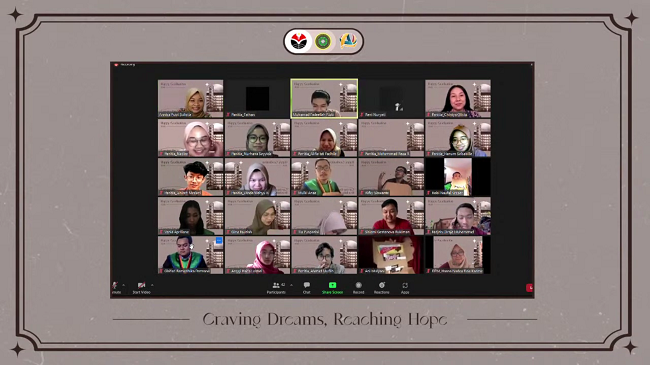 Picture 2. The Graduates opened Mystery Box
This graduation event was also enlivened by the appearance of Ilkom Voice. Also, the part most awaited by graduates is awarding. In this year's award, there are 3 categories, including the best thesis, the highest GPA, and the youngest graduate. After that, the graduates opened the Mystery Boxes that had been sent to the houses of each graduate, as a souvenir from the BEM Kemakom.
As the closing event, the graduates wrote their impressions during their studies, hopes, and dreams through the Jamboard platform. This event got enthusiasm and a good impression from the graduates. Hopefully, the graduates who are now alumni can take a new step in life with blessings and happiness and can make the name of the Computer Science Education Department proud.
To watch the reruns of the 3rd Graduation Event click the link below
Rerun of Kemakom 3rd Period Graduation Ceremony
Writer: Zahra Hanifa